Per Sportsnet's Elliotte Friedman, the Carolina Hurricanes are acquiring Max Pacioretty and Dylan Coghlan from the Vegas Golden Knights in a blockbuster trade. TSN's Pierre LeBrun reports that the return to Vegas is nothing but future considerations.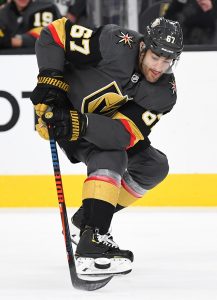 Pacioretty, 33, has just one year left on his contract and carries a cap hit of $7MM. The Golden Knights are not retaining any of that, meaning they've cleared a huge chunk of space for their other moves. Still, this move appears to be a stunning example of poor asset management for the Golden Knights.
In 2018, the team traded a first, second, and third-round pick for Tomas Tatar at the trade deadline. After playing just 28 total games for the team, they then included Tatar in a trade with the Montreal Canadiens to acquire Pacioretty. Along with Tatar went recently drafted Nick Suzuki and another second-round pick, while the Canadiens retained just ten percent of Pacioretty's contract. The Golden Knights then signed the former Montreal captain to a four-year, $28MM extension before he had even played a game for them, a contract that they are now sending along with 24-year-old defenseman Dylan Coghlan for no return.
They did receive parts of four seasons from Pacioretty in the interim, though his time in Vegas has been marred by injuries. He played just 39 games this season, a big part of why the Golden Knights eventually missed the playoffs.
Still, the Hurricanes are getting an impact goal-scoring talent, if the veteran forward can stay healthy enough next season. In his career, Pacioretty has 323 goals in 850 games, an 82-game pace of over 31. For nothing but cap space, it is a worthwhile move for general manager Don Waddell, who also landed veteran Brent Burns earlier today.
Carolina is obviously pushing some of their chips to the middle, though it's important to note that this isn't a long-term gamble. Pacioretty will be an unrestricted free agent next summer and off the books for the Hurricanes if it doesn't work out.
For Vegas, this opens enough space to sign Reilly Smith, while the team also has the Shea Weber LTIR flexibility to work with.
Photo courtesy of USA Today Sports Images